Doneo Co. Ltd is proud to associate itself with some of the leading brands in their respective fields including:
Pro. AV – Doneo Malta / Consumer AV
For more than 40 years, Bose Professional has developed innovative loudspeakers, electronics, and software to meet the needs of demanding professional audio applications.
Philips offers digital signage and hospitality tv solutions ideal for your business, and your audience.
With a focus on the success of your business and your audience's satisfaction resulted in true long-term partnerships based on reliability, trust and excellence.
At AUDAC you will find a passion for sound.
Each speaker, audio matrix or amplifier solution we develop expresses that same inspiration and quality that exceeds users' expectations, making it no coincidence our success results from exploring new methods and ideas beyond conventional boundaries.
All the solutions PROCAB offers share one common goal: providing the most inspiring connections for tomorrow's users. Over the years a highly specialized team of cabling and electronics engineers was assembled to assure that PROCAB remains at the forefront of innovation.
CAYMON offers a vast range of installation products for the AV market, ranging from brackets, flight cases, adaptors and soft bags.
CAYMON's designers are convinced that one of the most important indicators to identify a company, is its customers: the people that once bought our products for the first time and experienced them in everyday life, getting to know them better, and eventually keep buying them.
The world's leading manufacturer of advanced control and automation systems, offering total solutions for integration and control of audio, video, computer, the Internet and more.
Highly acclaimed CE line incorporating a complete line of AC power management products specifically engineered for today's home theater systems. Professional Audio/Video products include sound reinforcement, home and professional recording, post production, broadcast systems, telecommunications, and data processing.
RPG Diffusor Systems Inc are the industry leaders in Acoustical Room Treatments, Treatments are made to order so can be tailored for your individual needs, from fabric finish to paint color and type to size and shape.
High-quality audio and video distribution & switching equipment deliver the most comprehensive & technically advanced solutions for high-performance content rich links to and from DVDs, digital TVs, cameras, laptops, PCs, projectors, HDTV, PC monitors & speakers.
A range of high-end televisions designed exclusively for the bathroom and other wet environments.
Fasttel is the most attractive and innovative door entry system in the UK and is designed for the modern lifestyle – connecting analogue and wireless telephones.  Fasttel combines architecturally designed door panels and monitors of high quality materials, with connectivity to smart phone technology and IT.
Elite Screens Inc. is a California-based projection screen manufacturer with satellite offices in Europe and Asia to support its worldwide distribution network. Its ISO9000-2001 certified manufacturing facilities produce a wide array of projection screens for the commercial and residential audio-visual markets. Elite products are available through authorized distributors, resellers, retailers and system integrators worldwide.
Niveo professional brings to market a selected portfolio of networking products, exclusively available through professional installers.
Luidia Inc. is the creator of interactive eBeam® technology that helps the world capture and share content. The company's products are utilized by organizations of all sizes, with hundreds of thousands of users across multiple industries and geographies.
Wyrestorm are the leading name in HDMI switching and distribution and control over CAT5. Doneo is the official WyreStorm distributor for Wyrestorm in Malta.
Braehler is one of the leading manufacturer in the area of conference technology since 1958.Braehler ICS Konferenztechnik AG develops and sells simultaneous interpreting, microphone discussion and audience response voting systems throughout the world.
ebode is dedicated to providing customers around the world with innovative and affordable A/V products, accessories and home automation solutions that enable them to take control of their electronic environments.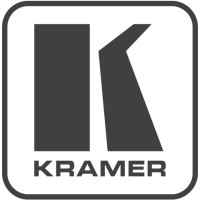 Kramer Electronics have a line of over 1,000 products. Every one of them was developed through extensive R&D and customer feedback. This is what keeps Kramer Electronics ahead. Listening to, and acting on, customer feedback sets Kramer products apart from others .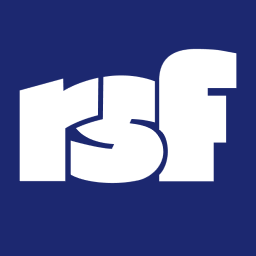 RSF is a French manufacturer of audiovisual equipment that has more than 30 years of experience in applications dedicated to museums and live shows. RSF produces the largest, most advanced, and most innovative range of audioguides on the market.
BrightSign, LLC is a privately held company located in Los Gatos, California founded in 2002 by Anthony Wood, the inventor of the digital video recorder (DVR). BrightSign is a leading supplier of solid-state, full-HD digital sign and kiosk controllers that are highly reliable and easy to use for the commercial digital signage market worldwide.
DISPLAX is an expert in Projected Capacitive multitouch technology for Large Format Displays, normally ranging from 30" to 100" panels. The flagship product is the "Skin Multitouch", a transparent foil that can be applied to non conductive surfaces and turn them multitouch.
ARENA Multitouch Software Platform can be adapted to all interactive hardware. Arena interactive solutions can be used in retail, tourism and culture, corporate, public spaces, entertainment, advertisement, events, among others.
Luxul is a leading innovator of high performance Wi-Fi and wired networking products that are powerful, cost-effective, and easy-to-deploy.  Residential and commercial LANs and WLANs to mobile Wi-Fi connectivity in heavy industrial and military applications.
Established in 1987, Ampetronic are innovators in the full range of induction loop / hearing loop systems and technologies, working as specialists in the field for 25 years.
Seada video wall controllers can support video wall displays up to 128 HD inputs and 144 outputs simultaneously per chassis.
They are installed globally for digital signage, education, security, command & control and more. Our products offer 24/7 reliability performance and friendly user interfaces.
The most modern presentation technology for your home or business – Plasma Screens and Projectors.
Optoma is a world leading designer and manufacturer of award-winning projectors for Business, Education, Professional Audio/Video and Home Entertainment, with comprehensive ranges to exceed the expectations of every user .